Red Velvet Cake Recipe is a cake that exudes elegance, brightness and uniqueness.
Making that perfect and moist Red Velvet Cake is not as hard as you thought.
What if I tell you you can come up with this goodness without a mixer or an oven? Again, you don't need to break the bank to also make Red velvet Cake
Red Velvet Cake Recipe is perfect for Valentines, thanksgiving, birthdays Christmas celebration and the likes.
There are other types of cakes such as cheese cake, vanilla cake, carrot cake to mention but a few.
Let's know more and how to make Red Velvet Cake in Nigeria
What Makes Red Velvet Cake Red
As the name implies, it's a red coloured cake. Red food colour which one of the key ingredients is used to make Red Velvet Cake which give it that rich red colour.
Is Red Velvet Cake just a chocolate cake?
No. Though they share similar ingredients and of course has chocolate or cocoa powder in it. Cocoa powder added to this cake recipe doesn't make it a chocolate cake
Which kind of Cocoa is used in Red Velvet Cake Recipe
Pure Natural Cocoa powder. Can be gotten from groceries or bakery stores.
What is Red Velvet Cake Recipe made of?
Flour, sugar ,eggs, buttermilk other ingredients would be listed below.
Which cake flavor is the best.
Cake flavour has its own unique flavor and taste. Vanilla flavour is mostly used. That doesn't rule out the fact that other flavors like butterscotch and rest would not give perfect taste to red velvet cake.
What is unique about Red Velvet Cake
The colour and taste stands out. Think of red Velvet Cake during Valentines day because it portrays the season. Red velvet Cake is Valentine's Cake on account of the theme colour red. It's a special cake because valentine is a special season.
Which ingredients is crucial in Red Velvet Cake
Flour, sugar, leavening agent, buttermilk. You can make a homemade buttermilk with milk and lemon Make sure to watch the video below to learn how twas made. All the ingredients I used are crucial.
Is Red Velvet Cake good for birthdays.
Yes. It's special cake not just for birthday but virtually all events like I mentioned above.
1kg Red Velvet Cake Ingredients
The measurements I used was 125g flour which equivalent to 1cup. 1kg flour is equivalent to 8cups. It's simple. All you need to do is to multiply the measurements of ingredients I used by 8 to get 1kg measurement. Simply put, all ingredients used into 8 places each.
To Make Red Velvet Cake Recipe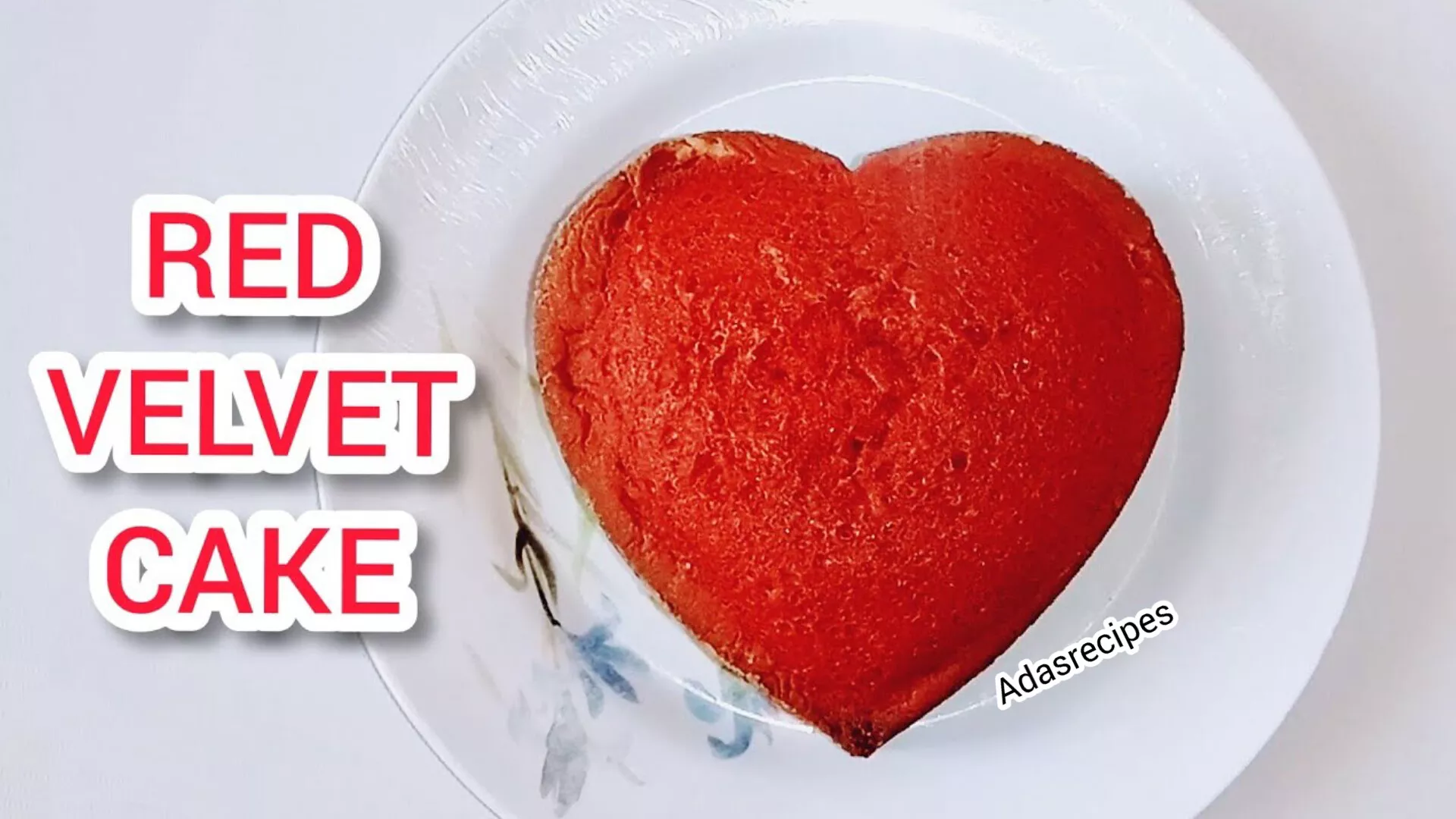 Ingredients
1 cup All purpose flour
3 medium eggs
1/2 cup melted margarine
1/2 cup liquid milk
1/2 tablespoon lemon juice
1 teaspoon baking powder
1 tablespoon cocoa powder
1 teaspoon powdered red food color
1/2 cup granulated sugar
1/2 teaspoon flavour of choice.
Instructions
Pour milk in a plate
Cut lemon, squeeze out the juice
Add lemon juice to the milk, stir and set aside
Break in eggs in a clean plate, separate egg yolk from the egg white,set aside
Sift flour with baking powder and cocoa powder
Whisk the egg white till it gets foamy
Add sugar to the egg white little at a time, whisk
Add egg yolk little at time to the whisk egg white and incorporate
Add the mixture of lemon and milk(homemade buttermilk),mix
Add melted margarine to the egg mixture, mix
Add flavor of choice, I added butterscotch, mix well
Add red food colour, powdered or liquid food colour, mix well
Add flour little at a time, fold in and mix in one direction
Grease the cake pan and gently pour in the cake batter
Slam the cake batter in the pan and bake on medium heat for 30 minutes
Dip a toothpick into the cake, if it comes out clean, the cake is done.
Remove from heat or oven,leave to cool and remove from pan. It's Ready!
Are you trying out this cake? You will enjoy it.
Watch the easy step by step practical video below, subscribe and share.
Leave your thoughts in the comment. Don't forget to also share this post.
See you in my next post, until then, remember to eat well and stay heathy.
Ada
Also Check out these Easy Cake recipes
Sponge Cake without mixer and oven
Eggless sponge cake without mixer and oven