Eggless Sponge Cake without Oven
Eggless Sponge Cake as the name implies is the cake made without eggs, and not only that this cake was also made without margarine and oven.
The normal sponge cakes we're familiar with are basically made with the core ingredients which are sugar, eggs, margarine and of course flour.
A good number of people thought without eggs you cannot make a perfect cake, because they believe egg is a major binding ingredient, which of course is, but that does not mean you can't still do without it when making cake.
Fact is you can come up with a perfect Spong cake made without eggs,and that's what this post is all about.
Sponge cakes are usually birthday cakes.They are fluffy,yummy and have flavorful taste. They are covered with fondant, butter icing or royal icing and just about any type of cake covering. There are other types of cakes such as fruit cake, red velvet, coconut cake and many more.
It's the easiest type of cake compared to other types of cakes and requires few ingredients.
Keep reading as I've got you covered on everything you need to know about making this perfect Eggless Sponge Cake without oven and margarine.
You can use icing sugar or the normal white sugar both types of sugar work well.
This Eggless Sponge Cake was made without oven like I said above, not only that, twas again made without a cake mixer. Yes! You can make this yummy cake if you don't have oven and a cake mixer. I call this cake made easy!
If you follow every instructions strictly, even if you've not made cake for the first time, it will be as simple as ABC.
To Make this Eggless Sponge cake without oven
Watch the practical step by step video below to walk you through on how to come up with yummy Eggless Sponge Cake without oven.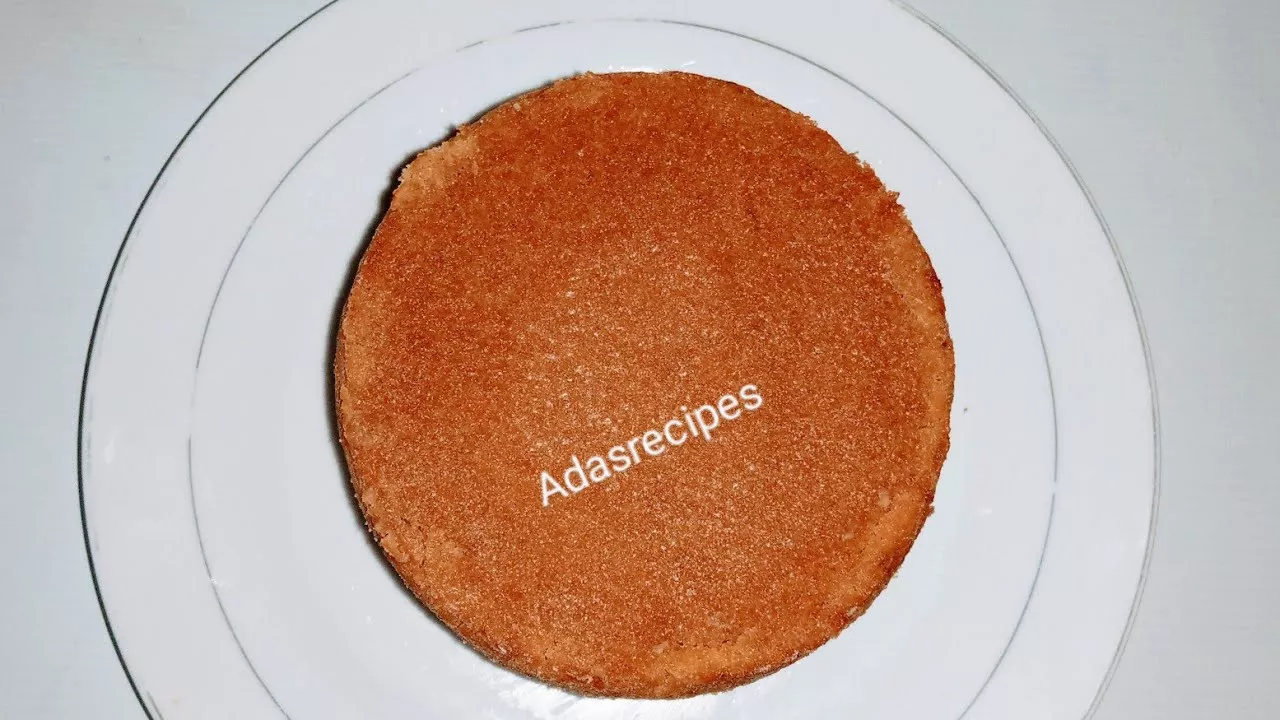 Thank you and don't forget to leave your thoughts in the comment below. Like, share and subscribe to my YouTube channel.
See you in my next post.
Ada.