How To Make Perfect Butter Icing in Nigeria
Butter Icing in Nigeria. This type of Icing also known as butter cream icing . It's a type of icing used in covering cakes.
Yes! Perfect buttercream Icing can be made without a mixer.
In Nigeria I realized people prefer butter icing cakes to fondant cakes for birthday parties,and go for fondant icing cakes for wedding ceremonies.
Butter icing in Nigeria is easy to make, with very few ingredients and provided you follow strictly the measurements.
Butter icing in Nigeria, can be used as toppings, borders, and designs for fondant cakes.For toppings I meant for cupcakes and biscuits.
It can also be used to seal in crumbs on cake before the actual coating be it fondant or butter icing cakes.
Buttercream Icing is creamy and satisfying type of icing loved by many, though messy when making it but the outcome is good to behold.
They are made into light and thick consistencies, light consistency are used for toppings and thicker consistency are used for covering cakes and can be preserved in the refrigerator.
Different icing colors can be added if you want coloured type of butter cream.
This butter icing was made without mixer. So if you don't have a mixer I've got you covered because you can make a perfect buttercream icing without a mixer.
To Make Butter Icing in Nigeria
INGREDIENTS
250g margarine
500g icing Sugar
1 teaspoon flavour
1 Tablespoon water
Procedure
Put the margarine into a clean dry bowl, mix or cream until very light
Sift in the icing sugar into the creamed margarine, mix.
Add any flavour of choice
Add water and mix until creamy and fluffy.
The Icing ready!
Note the water helps the buttercream icing to dry fast on cake.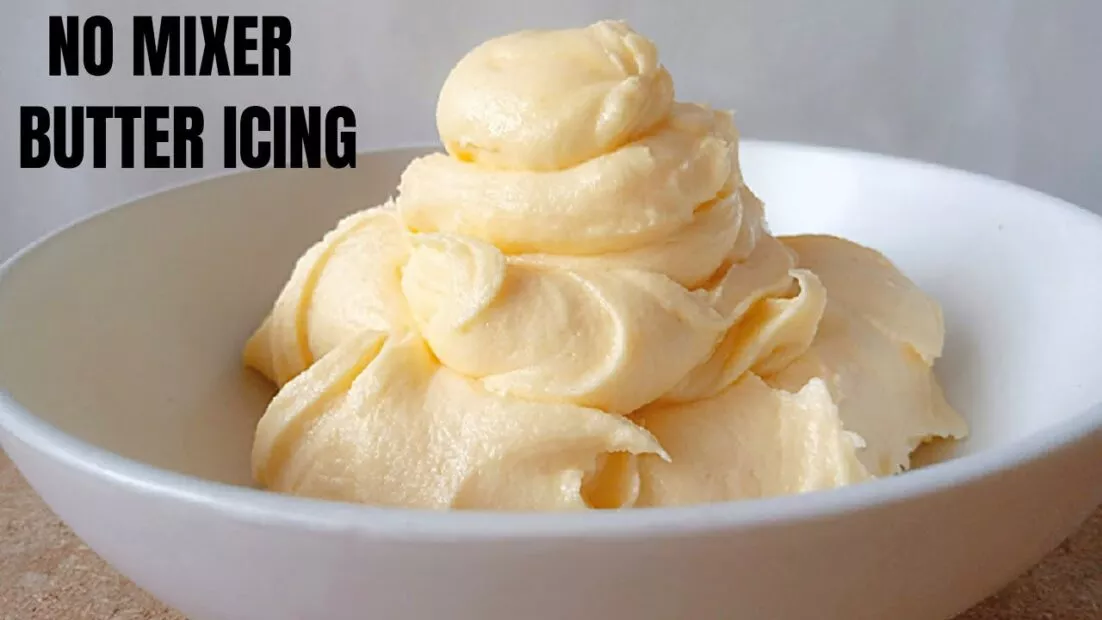 Watch the full practical Video below on how to make perfect butter in Nigeria
What do you think about this recipe?
Share your thoughts in the comment section below.
Ada.