Weather Friendly Fondant Icing Recipe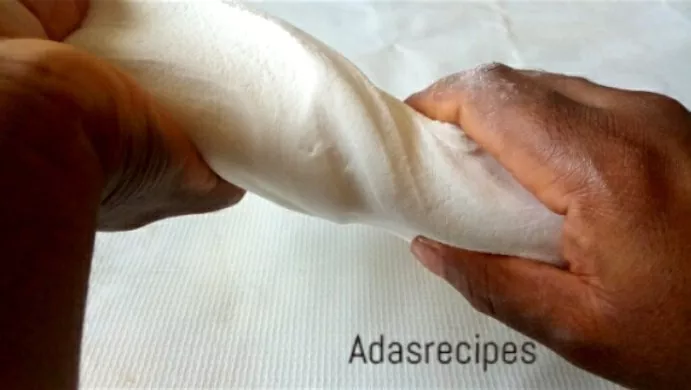 Fondant Icing Recipe! Wonderful day to you lovelies.
Making Fondant from Scratch has been a challenge to so many.
Today, by the virtue of reading the post, you will overcome the challenge of fondant making. Lol!
Yes, it's a deal because I will break it down in a language you will understand.
Yes! Simple and easy to understand, which has always been my style if you are a regular reader of my blogpost.
I will communicate in such a way, that Dick, Tom and Harry, everyone, will flow with me, no too big grammars, lol!
I've been getting so much compliment to that regard and am so fulfilled that someone out there is getting the information am passing across. Wow! that gives so much Joy.
Fondant Icing recipe is made with few ingredients, which you can get from bakery stores.
In fondant making, adhering strictly to the measurement and instructions is the watchword.
Yes, I agree, the process involved is cumbersome, but with time, you will get used to it, you will see it as nothing, trust me. I'm a living witness.
People complain fondant is the most difficult in the preparation compared to royal icing and buttercream icing also known as butter icing.
The truth is, if you know how to bake without the knowledge of cake icing, it means you are still behind in the world of cake decoration.
This fondant icing recipe is weather friendly. Having the knowledge of cake decoration is very important.
Funny enough, fondant icing which is seen as the most difficult icing, is the leading cake icing decoration.
Fondant icing is a must for everyone into the cake industry. Lol! Yes!
You will have to be patient enough to go through the whole process, like I said earlier, you will get used to it and it becomes fun.
Fondant icing recipe is a dough-like cake covering used for cake decoration.
It is used virtually in all celebration cakes such as wedding cakes, birthday cakes and it goes on. It does not require too many ingredients.
It make cakes look good, presentable and it can also be used for molding characters and shapes.
To Make Fondant Icing Recipe
I used
1 pack of icing sugar/500g
1/4 teaspoon CMC
35ml Water
1 heaped tablespoonfuls liquid glucose
1 tablespoon Gelatine
Preparation
Sift the flour into an empty dry bowl, add CMC, stir and set aside.
Add 35ml of cold water in a plate, sprinkle the 1 heaped tablespoon of gelatine and leave to sit for about 5-7 minutes.
Add water to a saucepan, heat and don't allow it to boil please. Place the plate of the soaked gelatine on hot water in the saucepan still on heat, stir until it dissolves completely.
Add the 1 tablespoon liquid glucose, stir to also dissolve completely. Watch the video below to see how its done.
Leave the gelatine mixture to cool completely, divide the icing sugar, then add the gelatine mixture little at a time, stir, until you exhaust it.
Add the remaining icing sugar, knead until you get a stretchy and non-sticky dough.
Store in a cellophane bag for about 24 hours before use.
There you have your Fondant icing recipe!
Watch the video on how to make fondant icing recipe from scratch below and don't forget to subscribe.
Hope you enjoyed this post? Please leave a comment, tell me what you think and share with the share buttons below.
Enjoy your weekend!
Ada.