Fried Egg Recipe is one recipe families enjoy most of the time,if not on a daily basis.
Most Nigerian families enjoy fried egg paired variety of recipes, like fried egg and plantain, the plantains could be ripe or unripe, boiled or fried. We also have fried egg and bread, fried egg and yam.
You would always want to make this best fried egg recipe over and over again.
Fried egg is healthy, and children are not left behind when it comes to enjoying egg.
Fried egg benefits are amazing such that it's vital to inculcate this recipe in your family meal plan.
This is a breakfast recipe that is easy to come up with, that's why most people go for it as breakfast.
See Also: How to make perfect Scrambled Eggs
Nigerian Fried Egg recipe is usually shallow fried, where you use very little oil and you're good to go and have that perfect fried egg.
You can as well customize it by adding tomatoes, pepper, onion and any spice you choose.
See Also: How to make an omelets
Continue reading as I share my recipe
To Make Best Fried Egg Recipe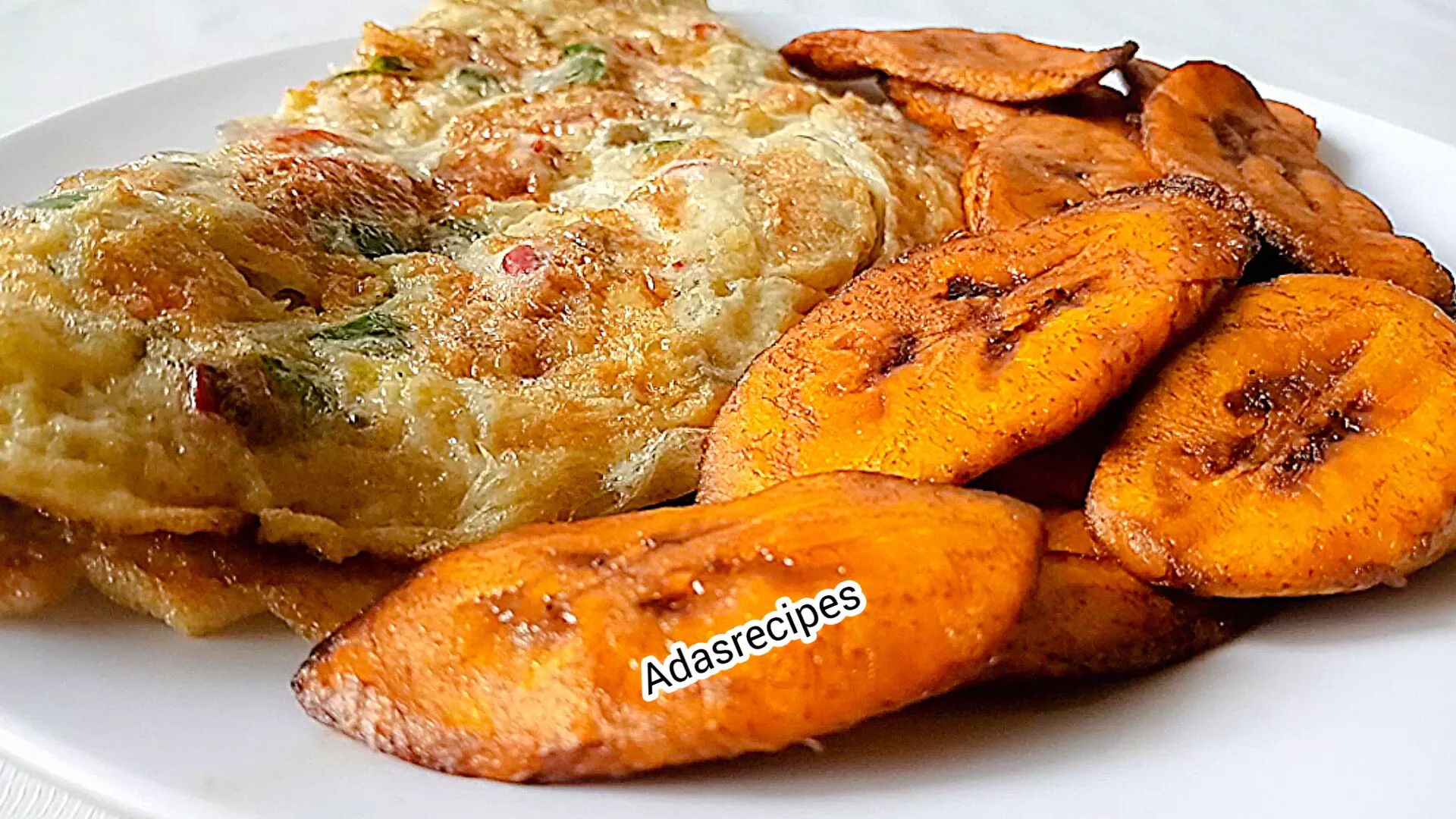 Ingredients
5 Medium eggs
1 medium onion
Fresh pepper to taste
1 medium green pepper
Salt to taste
1/2 seasoning cube
2 tablespoons cooking oil
Instructions
Wash and cut green pepper, red pepper and onion
Break in the eggs in a clean plate
Add the cut onion, and peppers to the eggs
Add salt, seasoning cubes and whisk till well mix
Heat up the pan. pour little cooking oil
Add the egg mixture
Fry on low heat, for 3 to 5 minutes on each side, then turn over to the other side
Remove from heat, and serve with bread and tea, yam or anything that works well with you.
Watch the step by step video below to make it.
What do you think about this recipe? Leave your thoughts in the comment below.
See you in my next one, until then eat well and stay healthy.
Ada.
See Also;
How to make Plantain and Egg Frittata