Scrambled Egg Recipe Very Tasty
Scramble egg recipe very tasty!
Hello beauties, how are you and family doing today? Hope you enjoyed your weekend?
Mine was cool, I enjoyed myself too.
You know, like I will always say, one of things I derive joy doing is cooking.
I did more of that over the weekend. It was fun, lol!
I prepared this Nigerian scrambled egg for my family over the weekend for a breakfast treat.
I prepared it often but this recipe was super. Read on to see full recipe.
Yap! Let's get started ! My super scrambled egg was enjoyed with boiled riped plantain.
Prepare Appetizing Unripe Plantain Porridge No One Can Resist
Scrambled egg is a healthy breakfast meal virtually enjoyed by everyone . It's quick and very easy to prepare. It's not out of place if you choose to take it down with a chilled drink LOL!
It's prepared with eggs which is the key ingredient, fresh tomatoes, fresh red pepper, green pepper, onion, seasoning cube, salt, which made it a very healthy and nutritious diet.
It can be enjoyed with boiled yam, potatoes, plantains or anything that works well with you.
In this recipe,I added curry leaf, if you know curry leaf let me see your hand ,lol! You can also use egg to make egg stew
The curry leaf I meant are the tiny ones, called curry ulo, meaning the curry leaves planted in your surroundings without artificial manure.
If you make use the one I talked about, you will get the feel of this recipe when you try it out. The aroma was irresistible and the taste was wow!
To prepare super Nigerian Scrambled Egg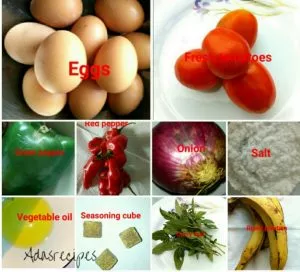 I Used
5 medium eggs
A handful curry leaf
2 sizeable fresh tomatoes
2 small fresh pepper
1 medium onion
1 seasoning cube
Few slices green pepper
Salt to taste
2 cooking spoons vegetable oil
3 medium ripe plantains
Water for boiling the plantain
Preparation
With knife, wash,cut the both ends of the plantain , and set aside.
Wash and slice the onion, chop the fresh tomatoes, green and red pepper.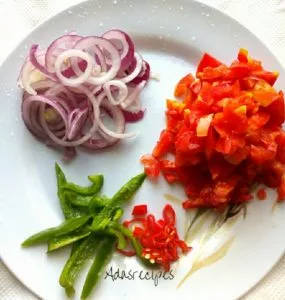 Break open the eggs, whisk, pick the curry leaf,add seasoning cube,salt and the picked curry leaf to egg content and stir.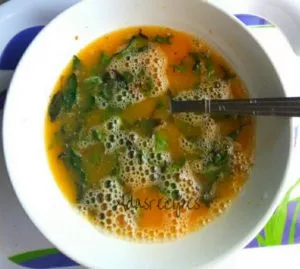 Cooking procedure
In an empty pot, add water, leave to boil, add salt and ripe plantain, leave cook for 10 minutes and remove from heat.
In an dry frying pan, add 2 cooking spoons vegetable oil,leave to heat a little, add onion, fry for 1 minute.
Add the tomatoes, and pepper, stir fry until dry.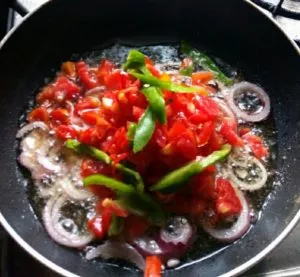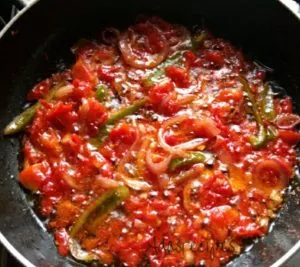 Add the egg content, and stir.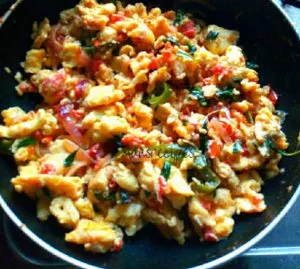 Scrambled egg is ready!
Remove the outer skin of the boiled plantain and enjoy with the super scrambled egg.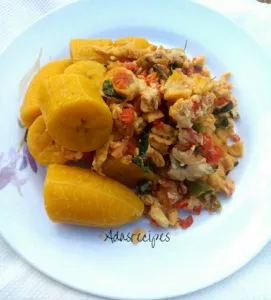 As usual, don't forget to leave a comment and share this post.
Have a great week ahead!
Ada.