Vegetable Soup Recipe | Best Method
Vegetable Soup Recipe is one of the soups people enjoy. This soup is a healthy delicious soup you can enjoy with any swallow of choice.
The major leafy vegetables used in the preparation of the soup is water leaf and fluted pumpkin also known as ugu leaves. In some cases ukazi leaves is also added.
The is also a popular Nigerian soup recipe prepared in event organized in Nigeria.
Egusi soup is also a common Nigerian soup seen in Nigerian event aside from native soup of the tribe organizing the event,like Cross River or Akwa Ibom State to Fisherman soup.
In this post, I will share a special and unique method, not the regular frying or boiling method of making vegetable soup recipe. You will definitely love this method.
Continue reading as I Share this method.
To Make this Vegetable Soup Recipe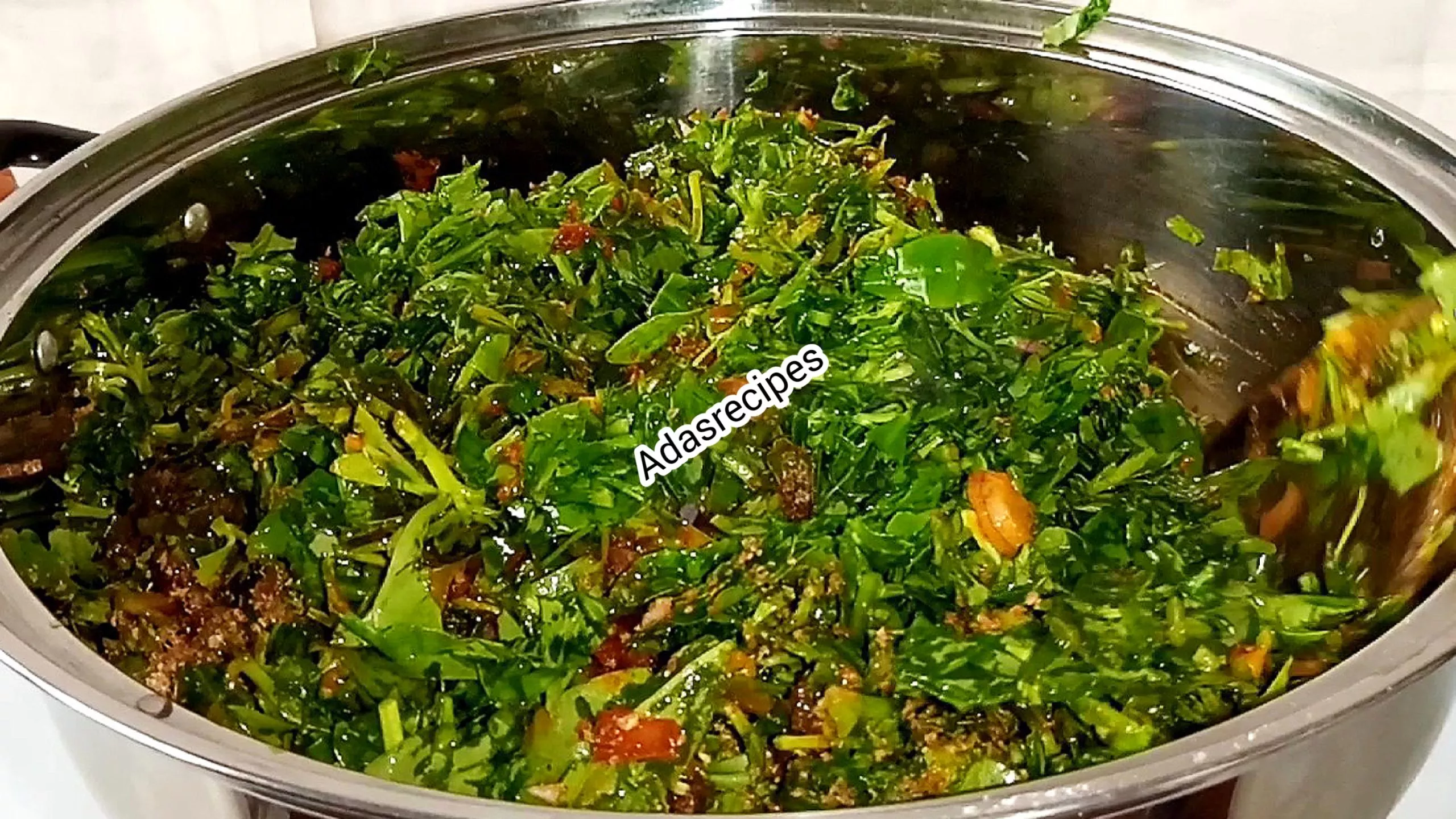 Ingredients
700g beef
3 medium stock fish ear or to taste
400g kpomo or cowskin
600g smoked fish or sizable fish
1 cup ground crayfish
1 cup palm oil
3 seasoning cubes
4 medium small onions
1 wrap ogiri
salt to taste
2 small custard cups shredded water leaves
3 and 1/2 small custard cups shredded ugu leaves
Method
Wash the beef and stock fish,put in a clean pot
Add slices of onion, seasoning cube and salt.
Combine and place on a low heat and leave to cook for 5 minutes
Add kpomo or cow skin,add little water and cook for 10 minutes
Add smoked fish and crayfish,leave for 5 minutes
Remove from heat and set aside
In a separate clean dry pot,put shredded water leaves
Add onion slices, crayfish and palm oil and cook on a low for 10 to 15 minutes or when the water leaf is no longer slimy.
Add the protein to the water leaf,add the remaining oil,ogiri,salt and seasoning cubes,then combine well
Leave for 5 minutes,add the shredded ugu leaves,combine and leave for 3 to 4 minutes
Remove from heat. The soup is ready!
Serve with any swallow of choice.
Do you love this method?
Try out this and thank me later.
Watch below the practical video to prepare this best method of vegetable Soup Recipe.
Hope you enjoyed reading this post? Leave a comment in the comment section below to share your thoughts.
Thank you so much and see in you my next post. Until then Eat healthy and Stay Healthy.
Ada