Peppered Chicken Recipe is a spicy recipe you will love even if you've not tasted it for the first time.
The recipe is not the regular peppered chicken recipe you know or you're used to.
The ingredients used took the recipe to another level of taste and flavour.
This recipe is a spicy appetizer and similar to peppered fish, peppered cow skin, peppered cow liver and the likes.
It's also prepared in some events in Nigeria and served first before the main meal.
Again, this recipe is perfect for cold weather and for people that enjoy spicy recipe. You will love this one,no jokes.
Continue reading as I share how I made the yummy recipe.
To Make Peppered Chicken Recipe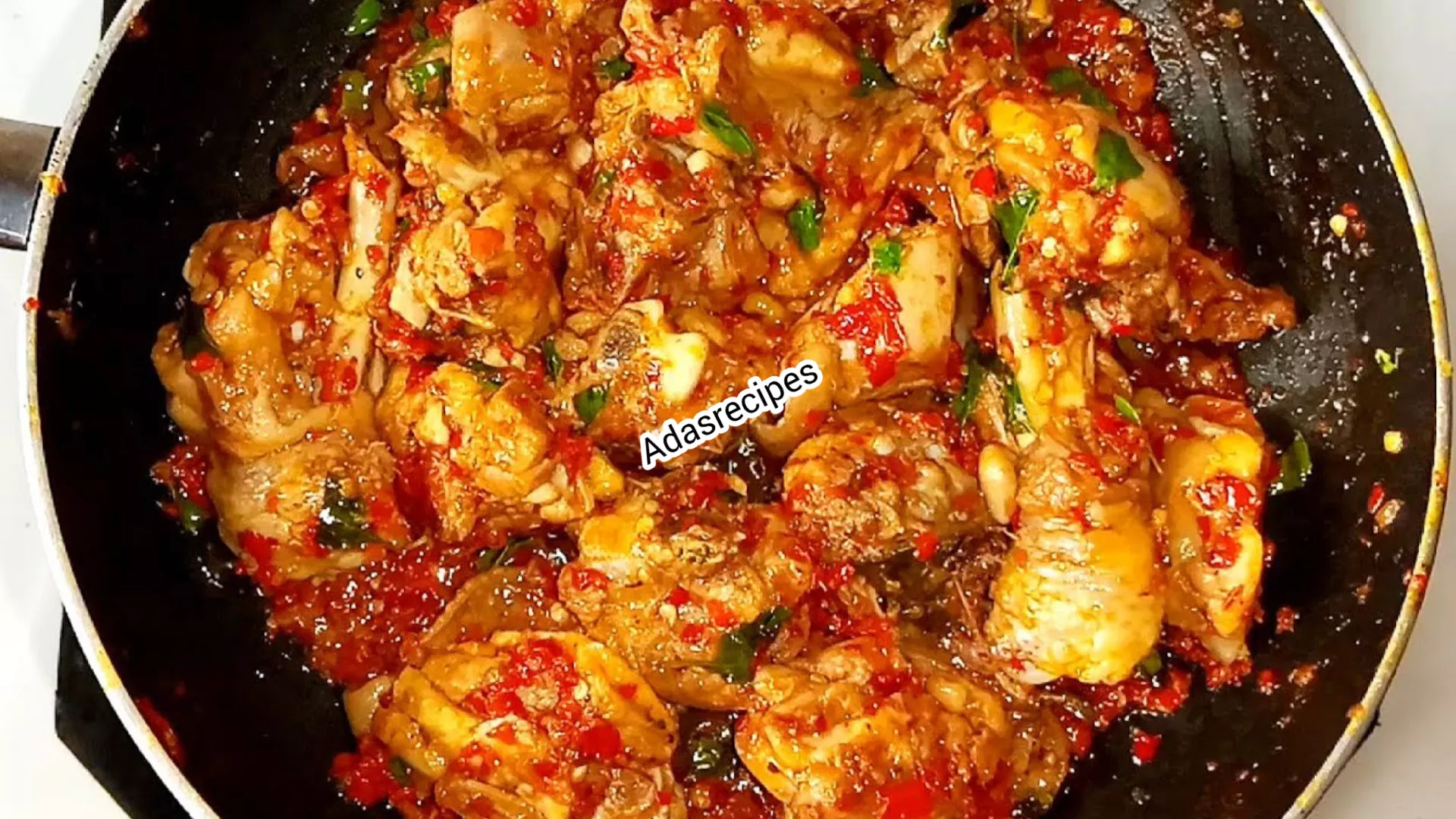 Ingredient
1 and 1/2 kilo chicken/
1/4 teaspoon black pepper
1/4 teaspoon orima seed
5 jansa seeds
4 African nutmeg (ehuru)
1 country onion
2 medium Onions
2 seasoning cubes
Pepper to taste (Cayenne and Scotch bonnet)
Salt to taste
Little curry leaves
Cooking oil
Procedure
Grind the local spices
Roughly blend some onions and the peppers
Wash the chicken thoroughly,put in a clean pot
Add bay leaves to the chicken
Add some onions slices, ground spices, seasoning cube and salt
Add some roughly blended pepper, combine and cook until almost tender. (Don't add water)
In a separate dry pan,put little vegetable oil,heat up fo a minute,add the onion and pepper mix to the hot oil.
Mix for 5 minutes,add the remaining ground spices, seasoning cube,salt, stir,add chicken stock and stir again
Take out some pepper sauce if it's too much
Add the cooked chicken,mix well.
Cover and leave for 5 minutes.
Lastly,sprinkle some curry leaves for some flavour
Combine and leave for 3 minutes.
Remove from heat.
It's ready! Enjoy!
Below is the practical video on how to make this spicy and tasty peppered chicken recipe and don't forget to like,share and subscribe.
What do you think about this recipe. Leave your thoughts in the comment below. See you in my next post.
Ada.