Nigerian Party Jollof Rice for 50 Guests
Nigerian Party Jollof Rice is a party style Jollof rice popularly prepared in Ceremonies.
There's no Nigerian party without Jollof Rice. This is must meal served in Parties in Nigeria.
This is me sharing with you how to make this Nigerian Recipe for 50 Guests. This is challenging to most people especially those that want to organize mini parties and want to make this dish themselves.
If you fall in this category, I've got you covered, as I will walk you through on how to make that super tasty recipe
This popular Nigerian dish is not enjoyed by only Nigerians is also loved and enjoyed by Non Nigerians. It's has red appetizing color and made with tomatoes peppers, and other ingredients you will get to know.
This Nigerian party Jollof Rice is delicious and as easy as any thing easy you can think of. Yes I said it. My procedure generally has always been easy.
There are also other popular party recipes such as Fried rice and Salad to be precise Vegetable Salad, which is usually paired with Rice, Jollof or fried rice.
I prepared this rice with firewood, there's special and unique taste that firewood gives. It gives that burnt super flavor.
If you don't have firewood please use whatever source of fire available. To get that burnt party rice flavor, just leave to get burnt to release that burnt flavor, but don't leave to get over burnt.
To Make Delicious Nigerian Party Jollof Rice for 50 Guests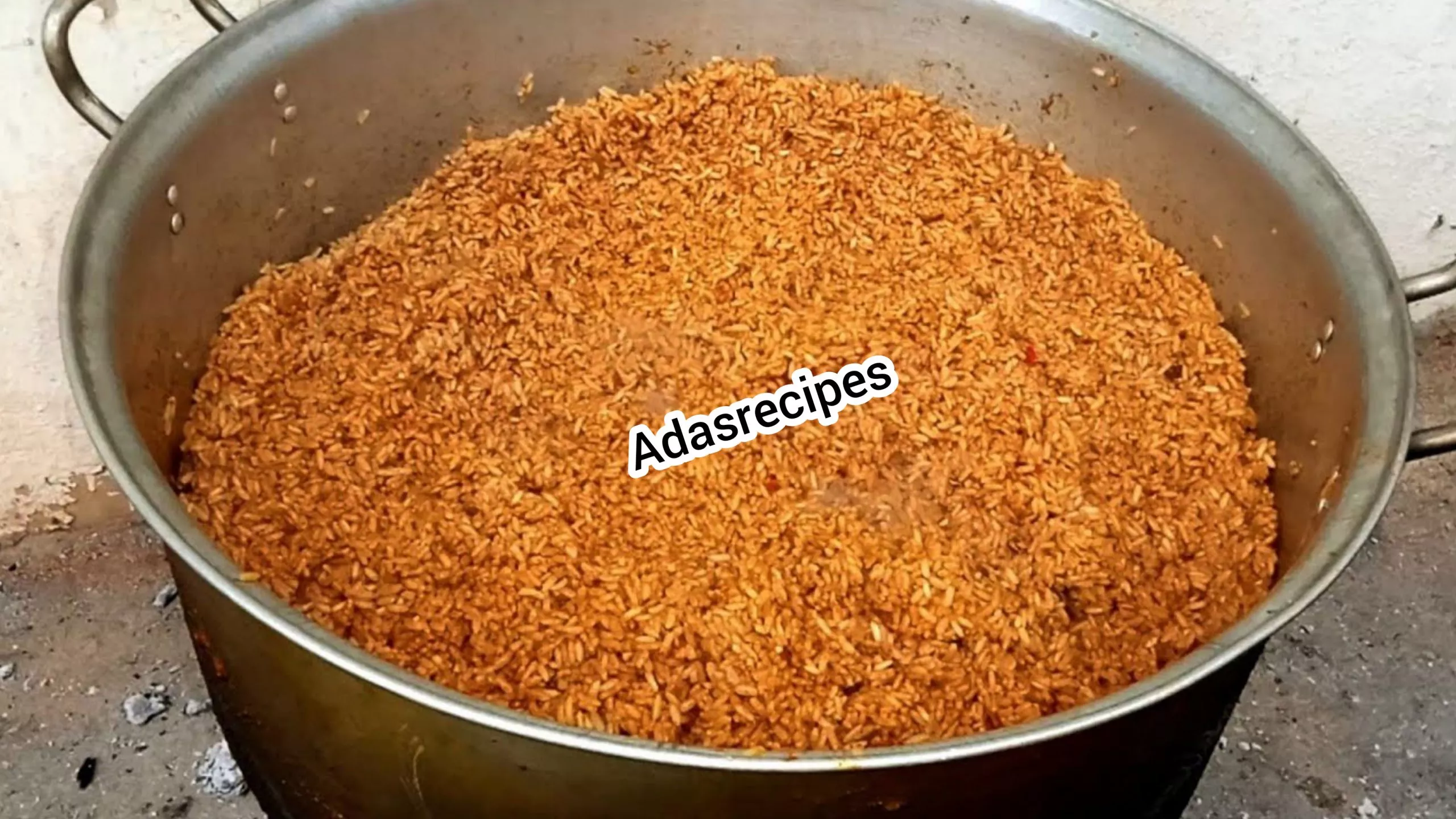 Watch this practical video below that will walk you through the step by step on how to make this deliciousness for 50 Guests.
The ingredients, measurements and everything you need to know are in the video. Don't forget to like and subscribe.
Also share your what you think in the comment section below
Thank you and see you in my next post.
Ada.