2 Ways Fondant Icing Recipes
2 ways fondant icing recipes is what I'm going to be sharing with you today.
The truth is, you can actually make fondant icing in two ways, so make sure you read all through to learn how to make the two methods, not only that, the fondant is also a weather friendly type of fondant recipe, meaning the recipe can adapt to all weather.
Fondant Icing is a type of cake covering. There are also other types of cake covering such as Butter icing also known as butter cream icing and Royal Icing which are common types of cake coverings in Nigeria.
If you're a baker in Nigeria whether for business or you bake for personal consumption, you will agree with me that knowing or learning how to make fondant cakes classifies you as a real baker because most major cakes baked in Nigeria for huge ceremonies like weddings are usually fondant Cakes.
In as much as you know how to make butter icing, fondant cakes are imperative and a must-know in Nigeria if you want to be recognized as a cake baker and decorator.
Fondant Icing can be used to mold anything moldable, think of it as a clay. The 2 method are 100 percent good for molding and cake covering.
I get questions like, which is best among the 2 types of fondant? The answer is both do good jobs.
The 2 Ways fondant Icing stretches well provided the right measurements were used, and that's exactly want I will be sharing.
The 2 ways fondant Icing Recipes are the Egg White and the Gelatine method.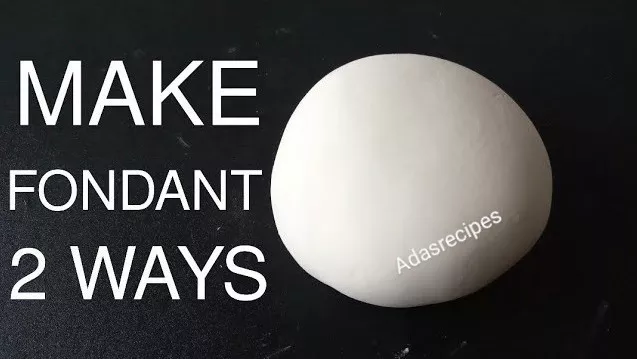 If you've not made fondant for the first time, I assure that once you watch this practical Step by step YouTube Video, not knowing how to make Perfect Fondant will be a thing of the past.
Watch the Video below and thank me later. Everything you need to know including the measurements are wrapped up in the video.
Please don't forget to Like,share, Subscribe and also leave your thoughts in the comment section.
Thank you and see you in my next post.
Ada.