Yummy Nigerian Pancake Everyone's Delight!
Hey lovelies, how are you doing? How was your weekend? Hope you enjoyed yourselves. Mine was good, I enjoyed myself with what I love doing, made yummy Nigerian pancake.
Over the weekend we enjoyed the yummy Nigerian pancake I made. Saturdays are for homemade yummy snacks like pancakes, also known as diet.
Pancake is a snack everyone delight, including me. When I was growing up, I religiously enjoyed it. We called it diet. It was indeed a diet I never missed during my primary and secondary school days.
I called it everyone's delight because everyone I came across so much loved it.
My kids don't make friends whenever they have pancake in their hands, when they are done eating their pancake,they can then raise their heads to see who's talking, lol! That's to tell how much children enjoy it.
Yummy Nigerian pancake is everyone's delight, both young and old enjoy it. It is a popular snack widely enjoyed by Nigerians.
It is shallow fried, not deep fried like the majority of Nigerian snacks. That is to say, is fried the same way eggs are fried.
Also read: How to Make Yummy Spicy Puff Puff
It is a breakfast snack and can be taken with tea, fruit juice,pap and the likes. It's snack not be missed.
Nigerian pancake is majorly made with flour, eggs, evaporated or powdered milk flavor, pepper, onions, I added carrot, green pepper and nutmeg, trust natural ingredient, it took the pancake to another level. It was so tasty.
It's a very nutritious breakfast snack everyone should learn to prepare.
To Make Yummy Nigerian Pancake

I Used
2 1/2 cups all purpose flour
1/2 teaspoon ground nutmeg
1 leveled tablespoon baking powder
3 tablespoonful granulated sugar
1/4 teaspoon salt
5 medium eggs
1 tin evaporated milk
1 sizeable green pepper
2 medium shombo pepper
1 medium onion
2 medium carrot
Water for mixing
Vegetable oil for frying
Preparation
1. Wash and dice the onion, pepper, green, red pepper and carrot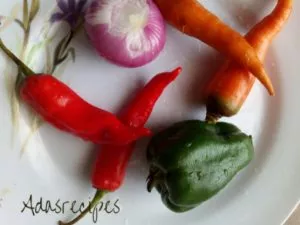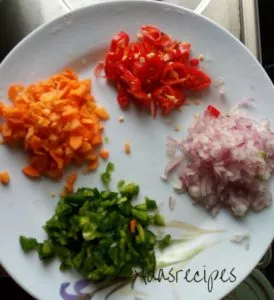 2. Sift the flour and set aside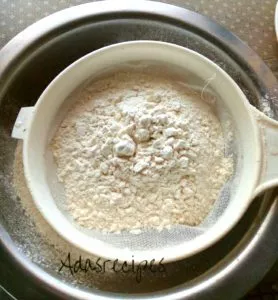 3. In a separate bowl,break open the eggs, whisk until foamy, add the evaporated milk, water and the diced onion, carrot green and red pepper.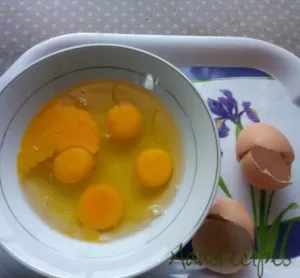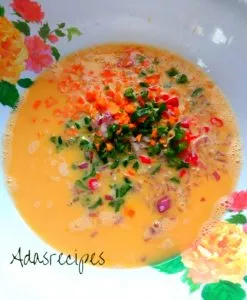 4. Add all the dry ingredients that is the sugar, salt, ground nutmeg and baking powder to sifted flour, stir together,add to the egg mixture until the flour dissolves complete. Add more water for a running consistency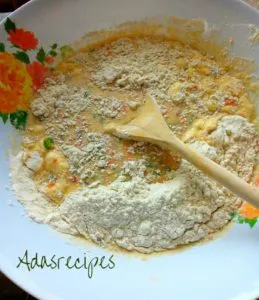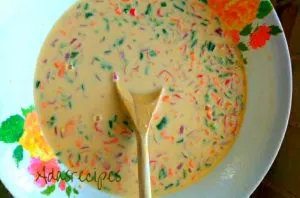 Frying procedure
1. Add little vegetable oil in the frying pan, leave to heat, add the pancake batter little at a time, make the batter go round the pan by moving the pan in a circular motion. When the pancake pops up and non sticky underneath,flip to the other side, do same and remove from heat. Note; the pancakes are fried in batches depending on the quantity of the pancake batter.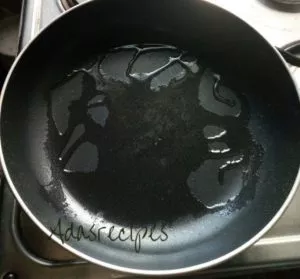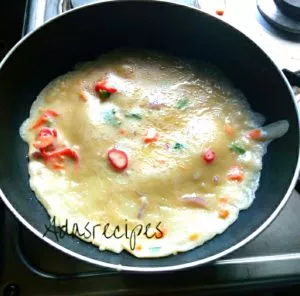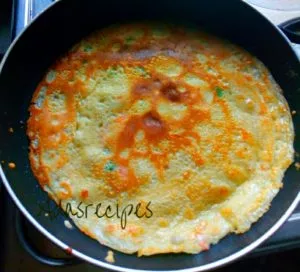 The yummy Nigerian pancake is ready!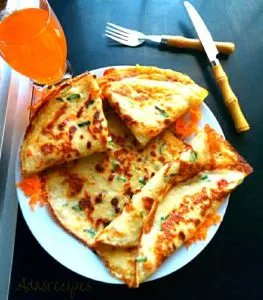 Enjoy!
Don't forget to leave a comment.
Have a fulfilled week ahead!
Ada.