MAKE YUMMY HOMEMADE COOKIES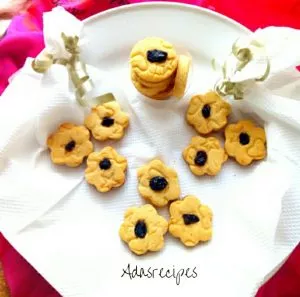 Hello dearies, how are you guys doing today? Trust you are good? The holiday is over! Everyone is back to whatever it is that you do.
The truth is, anything you lay your hands to do this year, have no option than to prosper. So get ready for a bomber harvest!
Schools have resumed, and my yummy homemade cookies is ready for the kids.
This recipe was made for the kids as a take-to-school snack, I made chin-chin and other snacks and decided to add cookies to have varieties.
My cookies was super yummy! Like I will always say, try it out, you will love it!
The preparation is quick and easy. With the combination of the ingredient in the right proportion, you have your yum yum cookies.
This recipe also save you lots of money, for those of you that enjoy or often get cookies for your kids, you will understand better what am trying to communicate.
Cookies is a sweet treat loved by many including children. It's similar to shortbread biscuit and prepared in different shapes and sizes, can be found in supermarkets and other departmental stores.
It can also be enjoyed alongside with tea, chilled drink and the likes.
To Make Yummy Homemade Cookies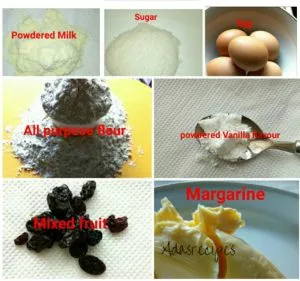 I Used
2 cups all purpose flour
2 tablespoons powdered milk
3 tablespoons granulated sugar
150g margarine
1 leveled teaspoon powdered vanilla flavour
1 medium egg
Mixed fruits, enough to go round the cookies.
Preparation
Cream margarine and sugar until light and fluffy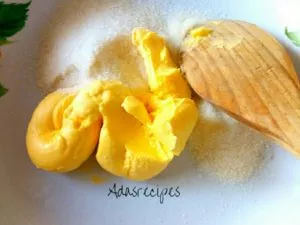 Add the egg, mix, in a separate bowl, sift flour and add the milk, vanilla flavor to the flour, then add the flour content little at a time to the creamed margarine and sugar mix, with your hand mix to form a soft dough.(Note; when you add the flour little by little, you mix before adding again and it goes like that until everything is very well incorporated).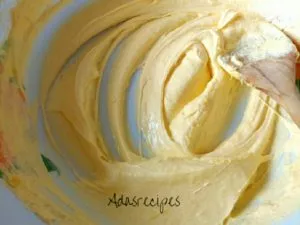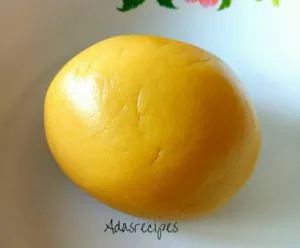 cover and leave to rest for 25 minutes, place the dough on a flat surface, spread with a rolling pin and a designing rolling if you want designs, with the aid of a cutter, cut into shapes.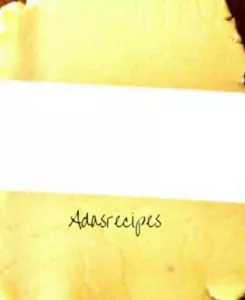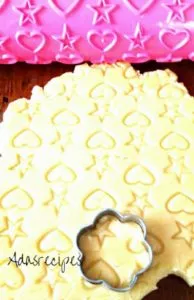 Place the shaped cookie on a baking pan greased with margarine, press in the fruit on the shape cookies and bake for 20 minutes on medium heat.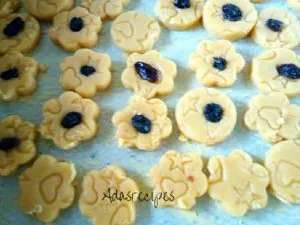 This is it!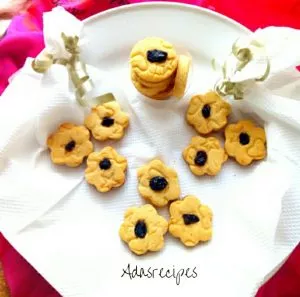 Enjoy!
Leave to cool, and store in an airtight container.
Please share, leave a comment and tell me what you think.
See in you in my next post!
Ada.