How To Make Akara Recipe Everyone Will Enjoy
Akara recipe everyone will enjoy!
Hello lovelies, how are you and your wonderful family doing today? Trust you are basking in the euphoria of good health?
Today, I will be teaching how to make hot best Akara recipe everyone will enjoy.
Yes, you heard me well. Try it out and make sure everyone around have a bite. We enjoyed it, twas indeed best and so delicious.
Akara recipe also known as beans cake is a Nigerian deep fried snack like puff puff, but made out of beans paste.
It is a delicious snack enjoyed by many and can be taken with bread, pap, custard, agidi and the likes.
I get the feel of mine with a very soft fresh from oven bread, lol!
The beans paste is also used in the preparation of moi moi.
Beans Flour can also be used in the preparation of Akara and moi moi, but in my recipe I used beans paste.
The preparation of Akara does not require too much ingredients. With Beans, pepper, onion, salt and vegetable oil, you have a delicious beans cake.
A good knowledge is needed in the preparation of Akara recipe compared to that of moi moi.
Moi moi is easier. Relax, my priority has always been to make cooking a lot of fun.
I will take you through the preparation, and make it a lot more easier.
To Make Akara Recipe Everyone Will Enjoy
I Used
3 cups black eye beans
Chopped onion as desired
Chopped fresh pepper as desired
Salt to taste
300ml water for grinding the beans
Vegetable oil for deep frying
Preparation
Soak the peeled or washed beans in water for 20 minutes before grinding.
Grind the beans with 300ml water to make a semi thick paste, transfer to a mortar and blend for 25 minutes on high speed.
When you notice it has doubled in size and become more whitish in colour, add the chopped pepper, chopped onion and salt and blend for another 15 minutes.
Note: This should be done in bits especially if you are making large quantity.
Frying procedure
In an empty dry pot, add enough vegetable oil for deep frying, leave to heat. Put the beans paste

, fry on both sides on medium heat, until golden brown
My hot best Akara recipe is ready!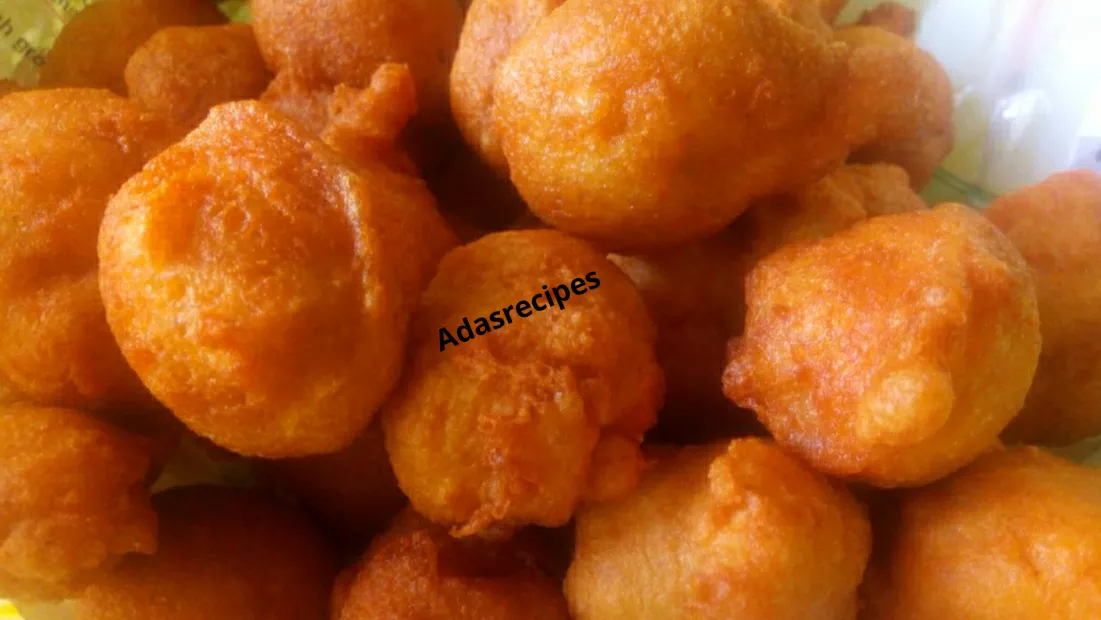 Serve hot and enjoy!
Share this post and don't forget to leave a comment.
Watch the practical video below on how to make Akara everyone will love.
See you in my next post.
Tada!