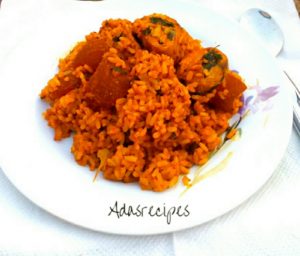 Hey dearies, compliments of the season! How are you guys doing? How are you planning to celebrate Christmas?
You know Christmas is celebrated once in a year, and is indeed a special season of Love.
It's my Super Nigerian Local Jollof rice!
This recipe has been on my mind. Variety they say is spice of life. I needed a change and decided to make this Local Jollof rice.
Rice is one of the major staple enjoyed by Nigerians, it can be prepared Jollof, White, fried or as the case may be.
It can also be prepared in a Nigerian local way. My Nigerian Local Jollof rice recipe was super. I went totally local.
From the rice which was locally produced to local ingredients. The flavor and taste was local, good and super, how I wished you had a taste, lol!
This recipe is less expensive compared to the normal Nigerian Jollof rice we all know.
Nigerian Local Jollof rice is a delicious dish enjoyed by many. It's prepared when you feel you want something that taste different with a local taste and flavor.
It's not often prepared like the normal Nigerian Jollof rice made with Fresh tomatoes and tomato puree.
This recipe was prepared with palm fruit juice which gave it the red appetizing colour.
To Prepare Hot Super Nigerian Local Jollof Rice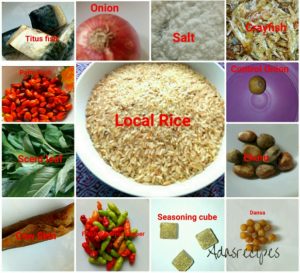 I Used
1 custard cup palm fruit

2 cups Local rice

Water for cooking

1 medium Titus Fish

1 sizeable cow skin

Little fresh green and red Cayenne pepper

3 stock cubes

A handful crayfish ( not grounded)

4 medium Ehuru seeds

4 medium dansa

1 medium onion

1/2 control onion

A handful shredded scent leaf
Preparation
Wash the palm fruit, boil for 20 minutes on medium heat.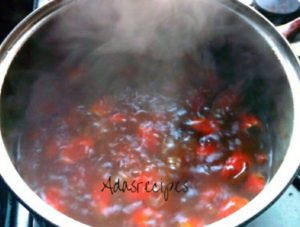 Pour into sifter to drain water, then transfer to a  mortar and pound.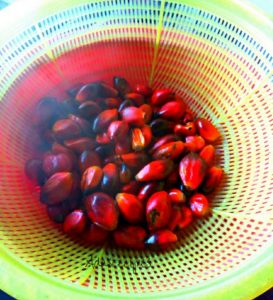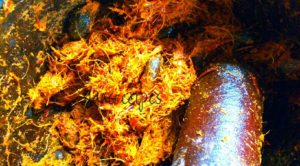 Add hot water to it, with aid of the pestle mix evenly, then transfer to a sifter to take the juice, then to net sifter to get hold of the tiniest particles, leaving you with the pure juice.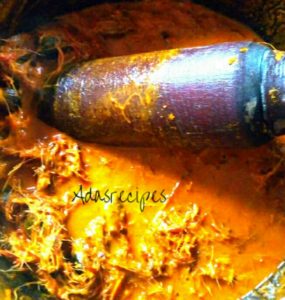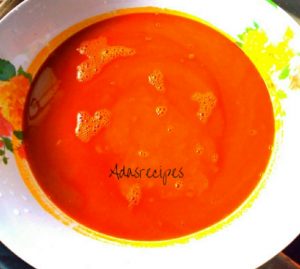 Put the rice in a tray, pick particles and blow off chaff, the local rice I used was stone-free. In a boiling water, wash and add the rice to parboil, remove the rice from heat as soon as the rice starts boiling, wash with cold water, then transfer to a sifter to drain water.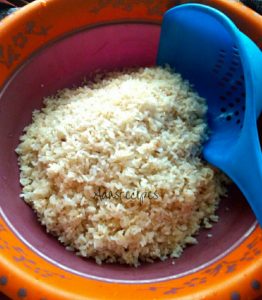 Wash and Coarsely blend fresh cayenne pepper with crayfish ,then grind the ehuru, dansa, and control onions together.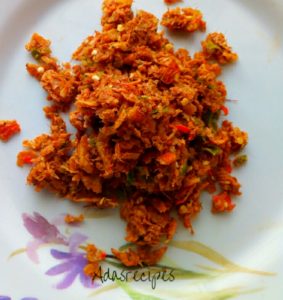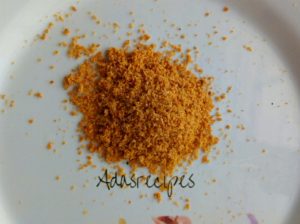 Cooking procedure
In a little boiling water, add 1 seasoning cube, salt, dice onion, then add the washed fish to the boiling water to avoid the fish from breaking into pieces, add the cut cow skin, leave to cook for 5 minutes, remove from heat.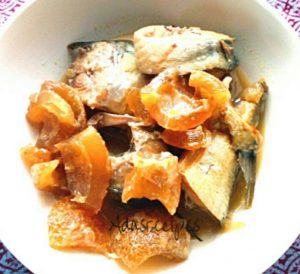 In an empty pot, add the palm fruit juice, leave to boil, add the remaining seasoning cube, pepper crayfish blend, salt, the local spices, leave again to boil for 3 minutes, add the fish and cow skin, add the shredded scent leaf, leave to boil for another 3 minutes to absorb the spices, remove to a separate plate in order not to overcook.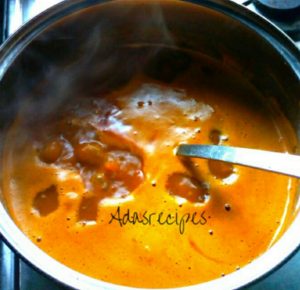 Add the rice, then cook on a low heat, when the rice is almost done, place the fish and cow skin.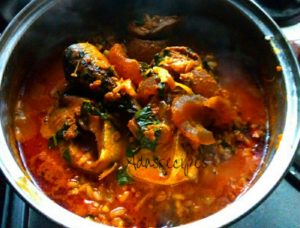 When the rice is completely done, gently stir to avoid the fish from going into pieces.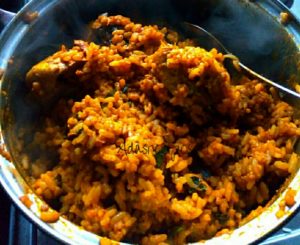 My Hot Super Nigerian Local Jollof Rice is ready!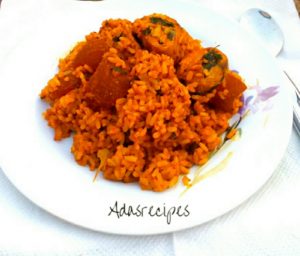 Prepare this recipe this season, you will love it!
Serve hot and enjoy!
As usual please share this post with the share button below and don't forget to leave a comment.
Have a great day!
Ada.