ENJOY YUMMY CHRISTMAS CUPCAKES

Wow! wow!! wow!!! Hello beauties, It's Christmas day!
A Merry Christmas to you!
I feel like singing a christmas song for you! lol! Let me sing it right away because you really deserve it!
Listen! I wanna wish you a merry christmas
I wanna wish you a merry christmas
I wanna wish you a merry christmas
From the bottom of heart……
Truly, is from the bottom of my heart. That was why I made this Christmas cupcakes to express how I feel on this special day of love. A day the Gift Jesus who brought joy to the world was born. I'm very excited and I know you are too!
It's indeed a christmas to always remember, click here to see the 8 great Christmas tips. It's a perfect christmas worth celebrating!
This christmas cupcakes was specially made for Ada's recipes blog visitors, specially thanking you for visiting my blog, reading, sharing and commenting on my posts. May God continue to reward you for your good work. Thanks for being there in 2017.
Cupcakes are very delicious handy snacks similar to sponge cakes and it's enjoyed by many. It's everyone's delight because it's a snack both loved by adults and children. It's also a celebration cake.
This is a quick and simple recipe. It can simply be called vanilla cupcake because the flavor I used was vanilla. This cupcake was super delicious! Like I would always say, try it out.
To Make Yummy Christmas Cupcakes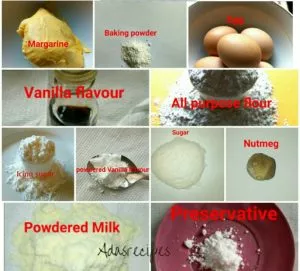 I Used
120g margarine

1/2 cup sugar

4 medium eggs

1 teaspoon liquid vanilla flavor

1/2 teaspoon powdered vanilla flavor

1 leveled teaspoon cream of tartar or preservative

1/2 teaspoon ground nutmeg

11/2 powered milk flavor

1 leveled tablespoon baking powder

2 cups all purpose flour
For the buttercream icing,
250g Icing sugar

125g margarine

Green and red icing colour
Preparation
Cream the margarine and sugar till soft and fluffy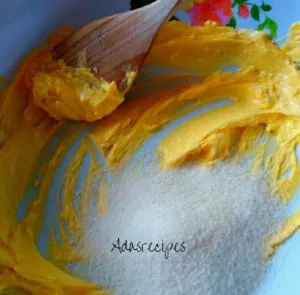 Add liquid vanilla flavour, add the egg one at a time, then mix until everything is well incorporated.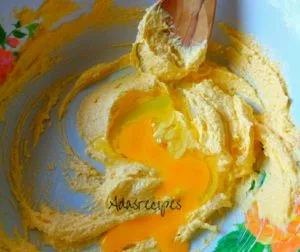 In a separate dry bowl, sift the flour and add all the dried ingredients to the flour content, then add the flour to the egg content little at a time, mix on medium speed until everything is also well incorporated.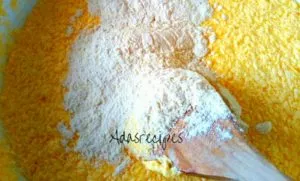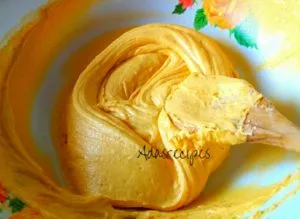 Place the baking cup on the cupcake pan if you don't have a cupcake baking tray, then scoop in the cake batter with a tablespoon.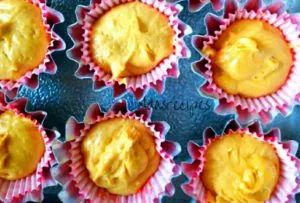 Baking procedure
Bake for 25 minutes and leave to cool completely before decoration.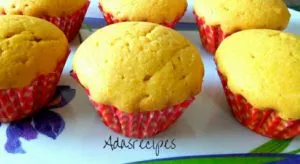 In a dry separate bowl, add the icing sugar and margarine together, mix on high speed until soft and fluffy.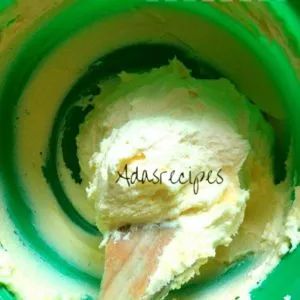 Transfer to icing pump and decorate the cupcake with nozzle of choice.
My Yummy Christmas cupcake is ready!
This is a Christmas gift from me to you!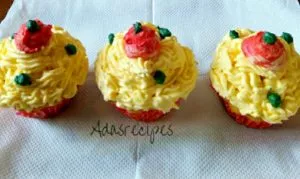 Wishing you every good thing this season offers!
Enjoy!
Don't forget to share this post and tell me what you think about this recipe.
Merry Christmas once again!
Ada.