DELICIOUS SCENT LEAF FLAVORED BEANS PORRIDGE

Hello lovelies, Happy new week! Today, I will be sharing how to make delicious scent leaf flavored beans porridge.
I never loved beans as a child even up till when I grew up. My mum always persuaded me to eat beans because as a growing child I needed it.
She told me then that for me to grow tall I needed to take more of beans. Whether twas the tactics she used for me to eat beans, don't know but she really encouraged me.
So as a growing child, eating beans was like a punishment to me, I ate it not because I enjoyed it, but because I wanted to grow tall, lol!
The punishment of eating beans continued till I got married. The funniest of all was that, the man I got married to enjoys beans, my husband doesn't joke with it. You know what that meant? Whether I like it or not I will always cook beans, for the sake of hubby.
Lovelies I accepted that truth. I got used to cooking of beans as well as a regular beans eater. I started enjoying the whole thing. If it were a soul winning campaign or something, hubby actually won me.
Beans porridge is a dish enjoyed by Nigerians. It is a plant protein, nutritious and healthy. It can be prepared with yam, ripe and unripe plantain, corn etc
Beans is the raw material for the preparation of moi moi and Akara
The preparation doesn't require too many ingredients, with enough onion, crayfish, the rest of the ingredients are in the list below, you have your delicious beans porridge.
My beans porridge was delicious, I added scent leaf also known as nchawu, which gave it a super taste and flavor. A little of the scent leaf is okay. Please try out this recipe, you will thank me later.
To Prepare Delicious Scent Leaf Flavored Beans Porridge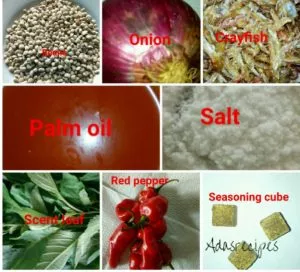 I Used

4 cups beans

1 large onion

1 cup crayfish(not grounded)

4 medium fresh pepper

2 seasoning cubes

3 cooking spoon palm oil

Salt to taste

Water for cooking

A handful shredded scent leaf
Preparation
Pick stones and other particles from beans and wash with cold water.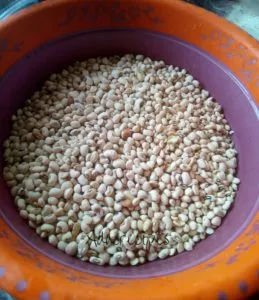 Wash and blend pepper, onion and crayfish together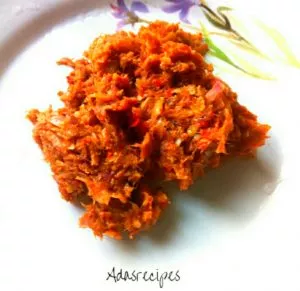 Wash and shred the scent leaf and set aside.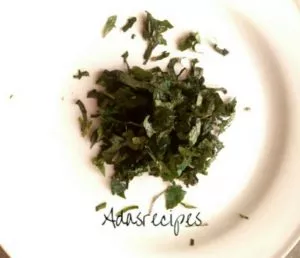 Cooking Procedure
There are two methods of preparation, which are the boiling and frying methods.
These methods gives different flavor and taste.
For this recipe, I went by the frying method.
In a boiling water, add beans and parboil for 10 minutes, transfer to the sift to drain water.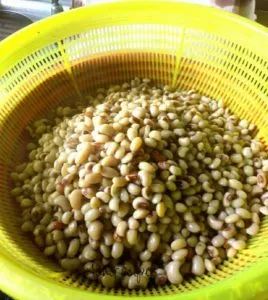 In another boiling water, add the parboiled beans and leave to cook till almost tender.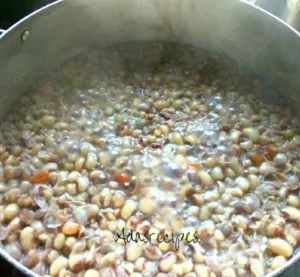 In a dry empty pot, add palm oil, leave to heat a little, add the onion pepper and crayfish blend, then stir-fry till dry.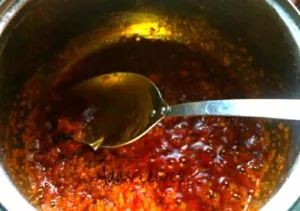 Transfer to the beans, add little water, add the seasoning cube, salt and don't stir yet to avoid burning.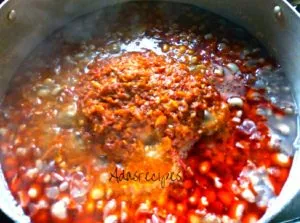 Leave to boil for 10 minutes on low heat, when the beans is well cooked, and not completely dry, stir to make a slurry, taste for salt, add the shredded scent leaf, stir and leave for 1 minute, then remove from heat.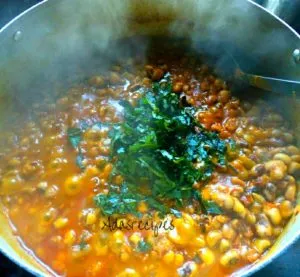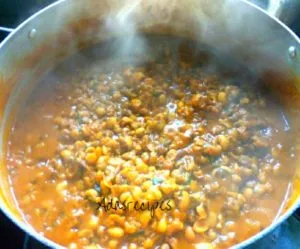 My delicious beans porridge is ready!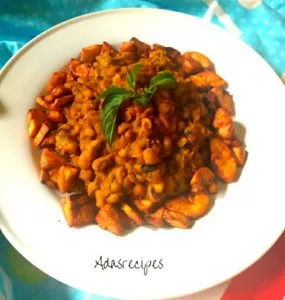 Even if you don't enjoy beans, I tell you, you will love this!
Enjoy with ripe fried plantain and don't forget to share with those around you.
Please Share this post, comment and tell me what you think about my beans recipes.
Have a great week!
Ada.