Best Yam Porridge Recipe!
Hello dearies, welcome to the month of October and happy independence day to you!
Yam porridge is a staple enjoyed by Nigerians. It is one of the meals mostly loved and prepared in households. It's very economical especially for large families because it doesn't cost much to prepare.
When I was growing up, I was used to going for camp meetings and of course it was not a day thing, we usually spent days.If you go for camp meetings, you will know what am talking about.
All the days i spent in camp, both church and NYSC camp,porridge yam was mostly prepared and served, because twas enjoyed by many and at the time cost effective.
Yam porridge is easy to prepare and doesn't require too much stress with the ingredients  readily available.
Yam porridge can be prepared with or without green leafy vegetables and comes out very delicious. This recipe is similar to unripe plantain porridge
My best yam porridge was prepared with green amaranth ,ogiri also known as fermented melon with the rest of the ingredients which are on the list. The yam porridge was indeed the best and second to none with the superb flavor of the ogiri.
Please make sure you try this out, you will love it and thank me later.
To Prepare My Best Yam Porridge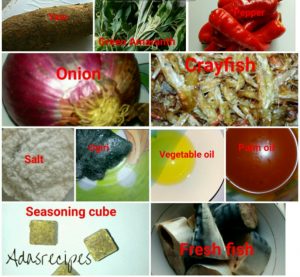 I Used
1/2 medium yam
3/4 cup crayfish (not grounded)
1 medium onion
2 seasoning cubes
3 large shombo pepper
1/2 teaspoon ogiri
salt to taste
2 1/2 cooking spoon palm oil
1 medium fresh fish (Titus)
2 handfuls shredded green amaranth
Vegetable oil(enough for frying the fish)
Water for cooking
Preparation
1. Peel the brown or outer skin of the yam and cut into small cubes and set aside
2. Wash the fresh Titus fish and set aside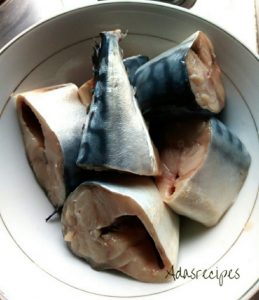 3. Coarsely grind or blend the pepper, 1/2onion and crayfish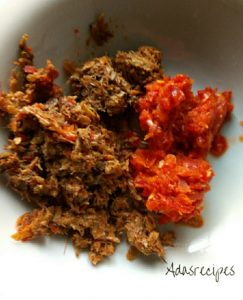 4. Pick,wash and shred the green amaranth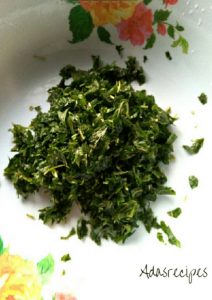 Cooking procedure
1. Put the washed fresh fish in an empty pot, season with salt, the remaining 1/2onion and 1 seasoning cube,add very little water, cover, place on medium heat and leave to cook for 5 minutes, remove from heat.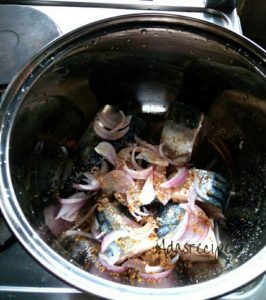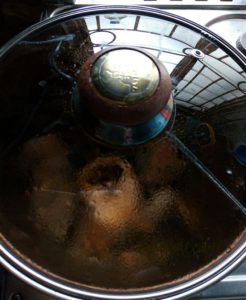 2. In a dry pot, put the vegetable oil enough for frying, fry the on both sides for 5 minutes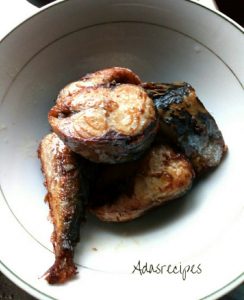 3. Put the cut yams into the pot of the fish stock (the water used to cook the fish), add water to the same level of the yam and leave to cook for 20 minutes on medium heat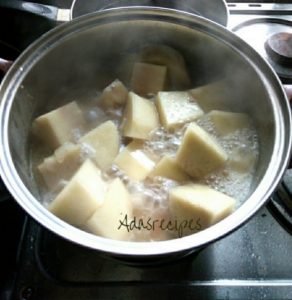 4. Add the crayfish, onion and pepper blend, palm oil, ogiri, the remaining  seasoning cube and leave for another 15 minutes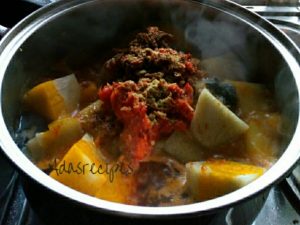 5. Stir the yam, taste for salt and leave for another 5 minutes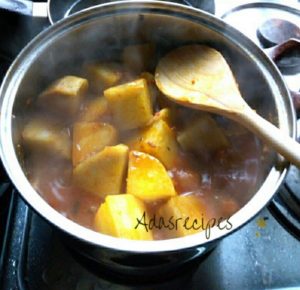 6. Then stir the yam porridge with a wooden spoon to make slurry.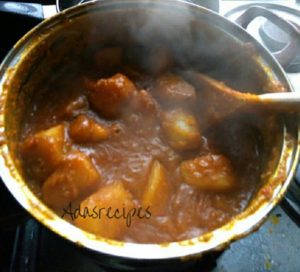 8. Add the green amaranth stir, leave for 2 minutes and remove from heat.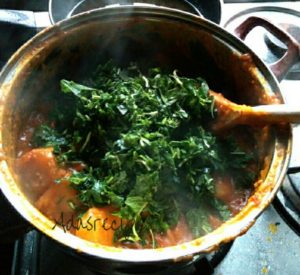 My super best yam porridge is  ready!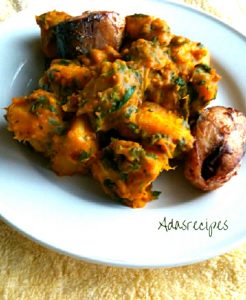 Enjoy and don't forget to leave a comment.
Ada.